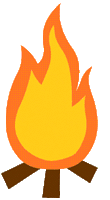 About our project
The project will take part between a school in Bulgaria (Varna) and a school in Austria (Fehring). Furthermore the project will try to develop entrepreneur skills in pupils by establishing a business plan and selling recycled products or plants from the garden.The project´s main aim is to find ways to improve the situation. The participants will be encouraged to promote a proactive behaviour towards the environment in various fields , particularly in gardening, recycling and cooking. Furthermore we will focus on the differences and similarities of the participating countries in different fields such as Bulgarian and Austrian cuisine and traditional folk costumes and dances of both countries.
​Pupils will learn and become aware of the importance of a different culture as well as their cultural heritage which has to be protected, preserved and presented to them in a captivating way.
Our pupils will be more competent in their life skills. They will be able to assume responsibility for their role in project work, develop ability to plan and estimate the progress and results, and of course present own achievements.
Pupils will be more independent learners and feel responsibility for development of their skills which will result in finding a better employment in the future. They will become more open-minded. They will improve their presentation and communicative skills as well.
Both schools will experience planning and organizing international meetings and activities where people of different age will have the opportunity to teach each other and exchange ideas. In this way pupils will realize the conception of lifelong learning process as an infinite notion and a necessary choice for their development and active participation in life. The project will influence on pupils' sense of belonging to a modern society demanding creative thinking and ability to overcome prejudices.
And last but not at least it will increase the prestige of the schools in the local communities.
Welcome to Responsibility - today and tomorrow
Exchange weeks in Austria 6th to 18th of October 2014